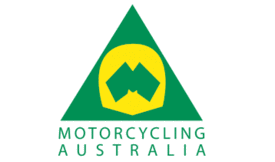 Motorcycling Australia (MA) is pleased to advise that the 2017 Manual of Motorcycle Sport (MoMS) is now available online.
The manual can be viewed here. You can download and save the document for printing at home or future reference.
 
The manual contains the rules and guidelines for participating in and conducting Motorcycle Sport, and includes the General Competition Rules as well as other relevant information on Motorcycle Sport.
 
The rules are designed to ensure fair and safe competition for all involved.
Rule changes made in the last 12 months have been bolded, and rule deletions made in the last 12 months have been struck through. Any new rule changes not previously advised through Rule Change Bulletins, come into effect on 1 January 2017.
 
Very limited numbers of the printed manual will be available to purchase in the new year.
 
If you have any enquiries about the MoMS please email: [email protected]