After 4 years and well over a thousand bikes sold exclusively in the Chinese domestic market, dob is now available in Australia.
2 Wheel Size Configurations:
Dob D1 20 Trials - Light, nimble, compact and silent with large profile 20x4" tyres for maximum grip.
Dob D1 24 Freeride - Even faster, taller and longer with 24x2.8" tyres and removable seat. Designed more for trail and single track riding.
You can even purchase an optional 20"/24" adapter kit, to change your setup between the configurations if you can't decide which D1 is right for you.
Unique two-speed gearbox: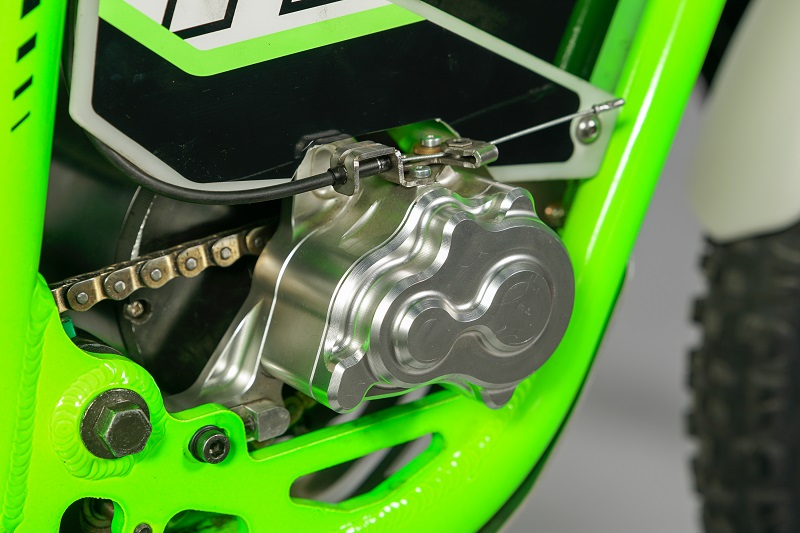 Dob's two-speed gearbox and two electronic settings provide torque, speed and acceleration to suit a wide range of conditions and riders. It makes the most of the available power without imposing the cost & weight of a bigger motor and battery.
With its compact, lightweight alloy frame construction and strong, reliable electric motor, the D1 is the versatile bike you've been waiting for.
Whether you need instant torque for technical trials, or extra speed for single track trail riding, the D1 excels at both thanks to its unique two speed gearbox and two programmable settings by switch.
Long lasting lithium battery
The D1's 48V, 30Ah battery pack is configured to give power, range and efficiency.
Boasting integrated battery management system, overload circuit breaker and a sturdy, aluminium housing. Enjoy up to 5.5 hrs of ride time and 110km from a single charge. (Flat ground, 25C, 20kmh)
Tuneable, progressive air suspension.
Air adjustable forks and rear shock make it a quick and simple job with a pump to set the suspension for even vastly differing rider weights.
True linkage style rear suspension provides maximum traction and performance. Sealed cartridge bearings minimise maintenance.
Silent.
Practicing in the garden, exploring, or visiting your local motorbike track. No problem on the dob D1. With near silent operation, you can feel free to ride anywhere, anytime without causing disruption or creating a nuisance.
Simple, inexpensive maintenance.
The electric design requires very little maintenance, leaving you more time to ride and less money spent on upkeep of traditional petrol bikes. Many parts are a fraction of the cost of equivalent petrol bike parts.
Without petrol you can even lay your Dob D1 down sideways in your car - no spill, no smell.
Easy to ride
No clutch, bicycle style brakes and light weight make dob D1 an easy ride for children or beginners, or open up a new world of fun and challenge for experienced riders.
Quality and Durability
Dob engineers have incorporated quality components and the most durable materials so that the D1 is a ride like no other. From rocky terrain, to fast trail jumps, our components are made to last.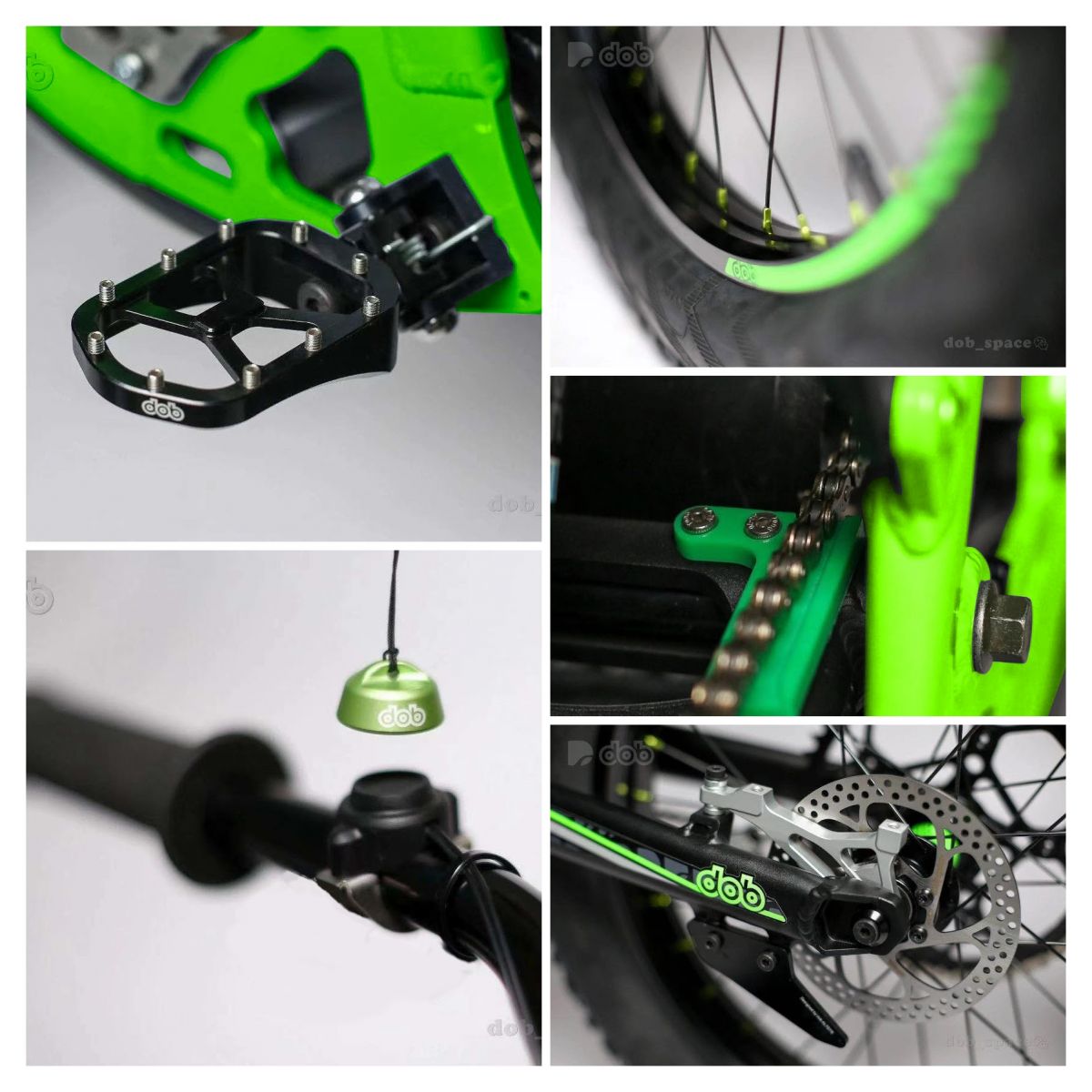 Specifications
| | |
| --- | --- |
| Component | Specification |
| Motor | 1800W continuous, 3800W peak |
| Gearbox | 2 speed. Oil change interval - 10ml @ 60 hours |
| Battery | 48V 30AH Lithium with integrated battery management |
| Controller | 2 programmable settings by switch. |
| Charger | Australian certified 7A charger - 4-5 hour full charge from empty |
| Frame | 6000 series aluminium |
| Brakes | 4-piston Shimano F & R |
| Forks | SunTour Aion 155mm travel, rebound and air adjustable |
| Suspension | DNM rebound and air adjustable. Rising rate linkage. |
| Wheels | 20x4", 24x2.8" |
| Weight | 35kg |
| Seat | Optional - quick and easy to fit or remove. |