According to the today's court communication from the Commercial Court No. 1 of Girona, the company TORROT ELECTRIC EUROPA S.L. acquired ownership of the brand, productive unit and exploitation rights of GAS GAS.
After a period of inactivity this year for Gas Gas TORROT GROUP is going ahead with the brand GAS GAS in all areas. During EICMA (the world's largest Motorcycle Show in Milan) Torrot will introduce the Group and its background, the new society and the new project for the GAS GAS brand.
The Gas Gas group have already been working with Torrot behind the scenes for this moment and it is now full steam ahead for 2016 and into the future.
 Founded in Vitoria by Don Luis Iriondo in 1948, Torrot got its start manufacturing sturdy touring and road bicycles. In the 1950s, Don Luis reached a license manufacturing agreement to make the mopeds and motorcycles for the famous French brand Dijon-Terrot, creating Terrot S.A.E.
But the agreement didn't last very long, and in 1958 Peugeot absorbed Terrot and then shuttered it two years later, in 1960, leaving Iriondo S.A. without the license. Upon which the clever, stubborn Don Luis changed the "e" for an "o" to keep his entire family of mopeds and lightweight motorcycles afloat, now developing them with an identity of their own. Hence Torrot was born: from the tenacity and passion for motorcycles.

So Torrot was the outcome of a small yet great visionary's passion for motorcycles. From then on, through his perseverance he ran the companies through its good years with the brands Torrot and CIL.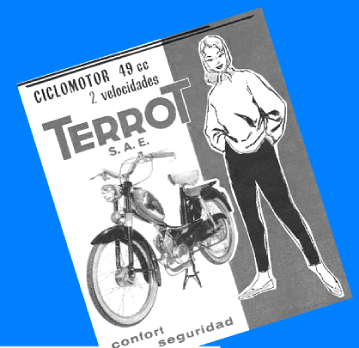 Torrot stopped manufacturing its reliable and – still today – popular bicycles, and then was reborn in 2011, driven by a venture in which the passion to supply people with a sustainable, practical, popular means of transport is once again the maxim. 

Torrot have been designing the new family of products for two years, and now have a range of new electrical and hybrid vehicles including kids electric bikes and urban folding electric bikes and scooters.
Gas Gas Australia look forward to the 2016 Gas Gas range being shown at EICMA on the 19th of November, and a return to full production shortly after.
Gas Gas are still operating the parts department out of the Girona Factory, and supply of all Gas Gas parts is still strong. There has been no break in continuity in this area, and we still offer all gas Gas customers our full and efficient service.
regards
Paul Arnott, for Gas Gas Motos Australia