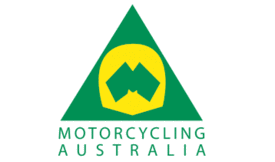 Read Acting Motorcycling Australia CEO Jeremy Kann's message to members regarding High Performance and International Teams.
---
As advised in the 25 November Board Report, all aspects of Motorcycling Australia (MA) business has been subject to review to take account of our current financial position and strategic focus.
With the intent to return MA to a balanced budget and as a consequence of the significant reduction in funding from the Australian Sports Commission (ASC) we have, unfortunately, had to make some tough decisions for 2016 for high performance and international programs.
In particular, funding to support individuals and teams competing internationally across disciplines such as Enduro, Trials, Motocross and Speedway will be reduced in 2016. This will result in there being insufficient funds to cover all costs for individuals and teams. 
Details on the process to secure available grants to support Australians competing at the highest level internationally in 2016 will be available soon. MA will also extend support to teams to assist them in securing sponsorships.
In 2016, MA will implement a thorough review of the national junior development, pathway, high performance and international programs.  We regard these programs as essential, however, we also recognise a new approach is needed to achieve a positive and sustainable outcome that delivers world class results for both local and international participants.
These decisions have not been taken lightly and are a result of many months of review and analysis by the Board and MA management.
We will now look to finalize our national strategy that we are developing collaboratively with the State Controlling Bodies to ensure the sustainable growth and success of our sport.
Ride, Race, Enjoy.
Jeremy Kann
Acting Chief Executive Officer
Motorcycling Australia