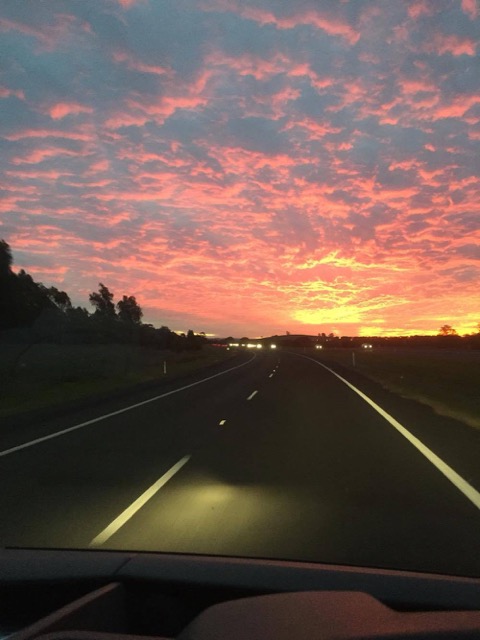 On the weekend we went to our first trial in about a year , due to school and work commitments we had drifted away. It was the 2nd round of the Victorian Trials Series. Thanks to Matt Hannaford for asking Hilary and Jacob Whittle to do a day of development coaching on Saturday before the trial which spurred me on to dust off the Honda.
Matt is a very committed driving force in our trials scene and especially passionate about training.
I drove after work on Saturday arriving in the dark , it looked like a travelling circus. There were that many caravans , vans and tents lit up ! Rob Austin was playing his guitar and singing some mean country tunes to the joy of the crowd around the open fire.
Waking early I was greeted to our new Ravenswood property which really is a glorious spot with many clumps of well established granite rocks on an outcrop of rolling lush grass. Lindsay McPherson the farmer was not really sure what he had got into but he was all smiles running about on his 4 wheeler and very enthusiastic for us to come back.
This trial was a joint effort of all clubs to replace the Mt Bolton round that Fitzie normally has. Mt Bolton was literally wiped off the map in a recent fire that has devastated the Fitzgerald family as all the buildings fences trees etc are gone. Mother nature is pretty amazing and hopefully some greenery will appear again and we can get back there one day soon.
Riders briefing was MC'd by Phil Whittle and Peter Wines. Phil was in good form and started off with presentations of trophies for the previous round. Never seen so many smiles at a briefing before , especially the many juniors !!
Sections were great and again all clubs provided section setters and observers. I really enjoyed seeing the mix of all our community sharing the load and responsibility of a trial. Could be a good formula going forward in the future.
My actual riding was horrendous ! I crashed and burnt for a lap and a half and then retired !! 
Hilary had a far more desirable day and ended up winning C grade after a 3 way tie for first.
Even though I came home battered and bruised I will definitely be at the next round either with a lot of practice under my belt or a minder or helper in some way as there was way too much fun being had by all to miss this great sport of ours again !!
Sponsorship announcement for 2016 Season:
Myself and Hilary would like to thank David Carroll at Brighton Renault for there commitment to us in providing us with a choice of Renault vans for transport to Trials and training for the 2016 season ! On saturday I collected a Renault Master 3500 diesel automatic ! I am not sure on exact figures but with only a 75kg bike and a bit of camping gear it was like an F1 car ! My  previous Toyota Hiace would have had the paint sucked off it as this thing went past !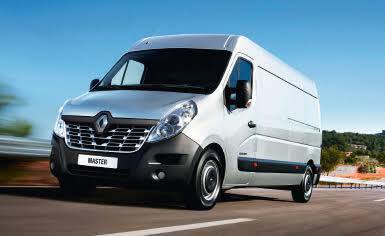 When I arrived I spotted Dennis Fitzpatrick in a white swb Renault Trafic and Stace had his wild Vertigo green LWB Trafic parked beside it. Dennis's son Hamish happens to be a marketing guru at Renault Australia ! I reckon these Renault Van owners are onto something so check them out at Brighton Renault if you are thinking about a change.