The Hell Team have just received the first shipment of 2017 Gas Gas 250cc CONTACTS - they have to be the best value Trial bike on the Market.
Gas Gas have created a trial bike to cover a broad range of skills: Strong Trials competition heritage, with the addition of larger fuel capacity, and an additional seat that can be fitted in minutes. A package to take you on adventures far and wide.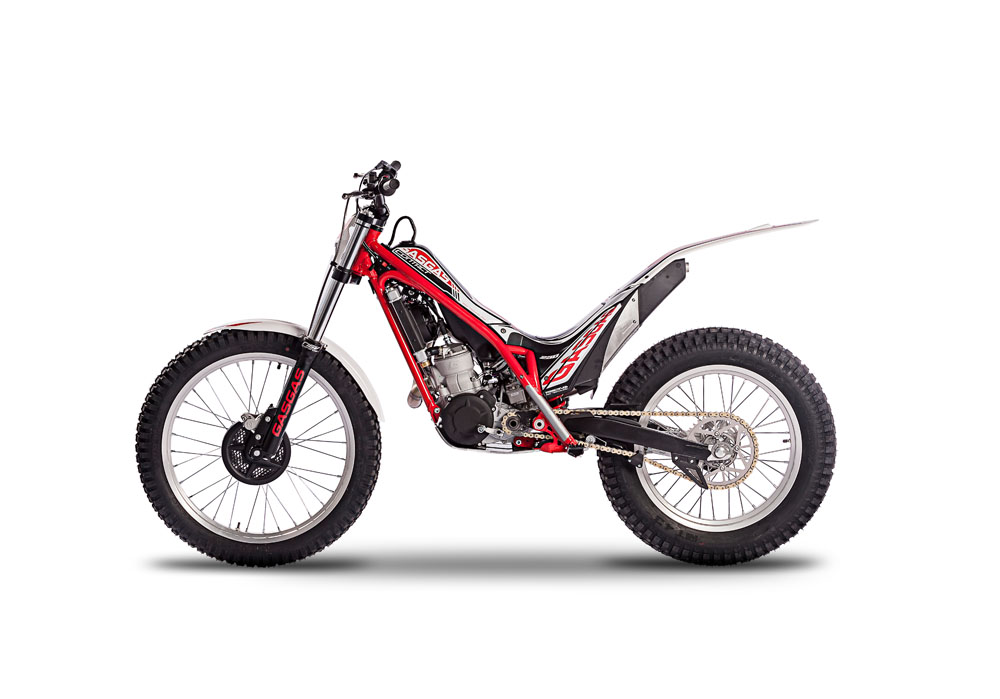 The CONTACT is the TRIAL bike for all off-road exploring. This new Gas Gas allows you the enjoyment of a real trial bike and a quick conversion to a cross over bike, with good off-road performance, quality and comfort at an affordable price. 
The 2017 CONTACT has the same frame and well proven 6 speed 250cc motor/gearbox as the 250cc RACING models, but with the edition of a slightly larger fuel tank, and it also comes with the seat option that can be fitted and removed in seconds. (supplied standard)
Run it in full "TRIAL" mode, or with that addition of the quick change seat, and the standard long range tank you have a great, go anywhere package.
Dellorto PHBL 26mm carb for the best low down response.
Ollé front suspension  
Ollé rear shock, with adjustable preload
Hydria ignition
New exhaust curve 
New fuel tank capacity of 3.5 liters
New seat as standard.  (quick change)
The same motor and frame as the Gas Gas RACING models, and ready for anything you can throw at it.
250cc only.  AVAILABLE NOW.  $8600.00
Contact The Hell Team or your local Gas Gas agent for more information. LINK