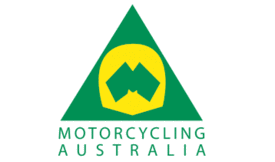 The Board of Motorcycling Australia is pleased to announce it has recently appointed new Commissioners to fulfil vacancies within the MA Commissions.
Appointments have been made every Commission.  All positions on the Commissions are voluntary, and are held for 2-3 years.
Commission

Recent Appointments

Road Racing

Julie Waters

Tim Hewitt

Historic Road Racing

John Simms

Motocross/Supercross

Graeme Baynes

Andrew Blanchette

Mark Hancock

Rebecca Lipsett

Shannon Reimann

Classic MX/Classic DT

Michael Hughes

Kevin Mortimer

Enduro

AJ Roberts

Don Atkins

ATV

Darrell Knight

Len Pipiciello

Speedway

Ivan Golding

Dirt Track / Track

Fiona Ryan

Peter Baker

Supermoto

Matthew Thomson

Trial

Steve Scragg
 
For a complete list of Commissions/Commissioners please visit the MA website at www.ma.org.au.