The 2017 Vine Inn Barossa 2017 Australian Trial Championship featuring the 2017 FIM Oceania Championship, concluded in the idylic South Australian Barossa Valley last weekend. The event was an enormous success with over 200 entries, including the New Zealand team, with Keyneton MCC as the host club. Kyle Middleton from NSW re-wrote history by becoming the first person to win the Open Solo Australian Championship five years running. New Zealand took victory in the FIM Oceania Trials Championship
Solo
Middleton dominated the solo class to take victory, ahead of Chris Bayles and Neil Price. Middleton's win puts him amongst the Australian great, Colin Zarczynski as one of the only riders to have a total of five open Solo Australian Championships. The win coming after securing the Trial des Nations International Class, only one week ago.
 
Middleton saying; "I enjoyed riding a lot more today. I'm still jetlagged from the Trial des Nations and I was really nervous, as I put myself under a lot of pressure. There was certainly a huge prize up for grabs with five titles in a row. I just tried to relax and I definitely enjoyed myself today. It's been a huge week with the TdN and the Aussie Titles in such close succession. Now I can relax for a few weeks now!"
 
Youth
Haydon Ahrens coasted to victory in the Youth Class ahead of Jake Kearns and Jordan Perkins. Ahrens accumulated 40 points to secure victory in class.
 
Ahrens stating; "This is now my third Australian Championship in Youth and I will continue in this class next year. The technicality of the sections were remarkable."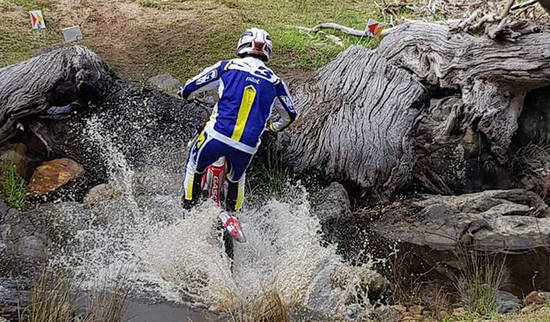 Open Junior 13 to U16
Kiwi favourite, Dylan Ball didn't lose a single point over the two days, managing to finish just ahead of rival Aussie, David Macdonald who amazingly only droped one point.
 
Ball saying; "Overall many of the tracks were similar and the difficultly level was never over the top. The tracks were setup extremely well. Looking forward to next year in Victoria." The Kiwi ended.
 
Junior 7 to U13
Hayden Barwick won the Junior 7 to U13 class, ahead of his fellow challengers Rhys Dundon and Billy Gough. The top three were extremely close in terms of points.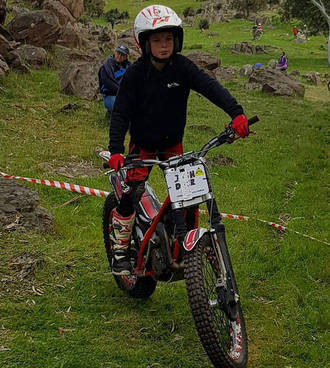 Back to back U13 Champion Barwick shared; "This will be my last year in this class and I will be stepping up to the Under 16's next year. My favorite section was 13 as it was nice and flowing. We only have one more event until we have to start practicing for next season."
 
Junior Women
Hannah Rushworth representing New Zealand in the FIM Oceania Trials Championship shared her thoughts after winning the Junior Womens class on 8 points against rivals Lillie Yiatrou and Alisha Harry; "It was great fun to represent New Zealand for the first time. Several of the sections were really tough but we came out on top!" Rushworth dominated in class with 48 penalties separating herself and Yiatrou.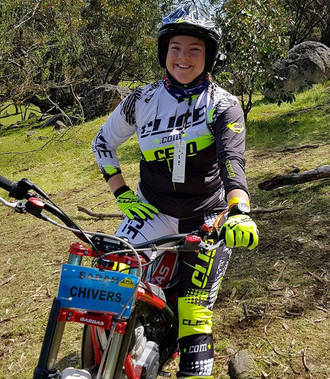 Womens Open
Kristie McKinnon took a phenomenal victory on 9 points for the Womens Open class and continued her dominant run from the past several years. McKinnon took the win in front of Sofie Kraft and Sarah Chivers.
 
Kristie sharing; "This is the eight time I've won the Women's Open class. The best part of the weekend was the weather and the awesome riding. There were a couple of tricking sections, in particular section seven. I got the job done and I will be back in Victoria next year. The competition is getting fiercer every year."
Full 2017 Vine Inn Barossa 2017 Australian Trial Championship featuring the 2017 FIM Oceania Championship points break down click here.
Photos -  from 2017 Vine Inn Barossa 2017 Australian Trial Championship