After a few rocky months with the breakup of the Jotagas partnership of Jordi Tarres and Josep Pibernet, the boutique Spanish brand Jotagas is back on track producing there JT Trials bike again, and looking respendid in a new black and red livery.
The owner of JOTAGAS is Josep Pibernat one of the two founders of Gas Gas, and a legend in Spanish Trial and Enduro. "Piber" has been involved in Trial since early Bultaco days, and along with Narcis Casas was the founder of the multi World Championship winning Gas Gas brand. He has some serious runs on the board!
He developed JOTAGAS with Jordi Tarres and has since massaged the bike into a formidable trial motorcycle with a balance of tradition trials engineering, and cutting edge design concepts (especially in the amazing frame and suspension components). The bikes are hand made, in very limited numbers each year, by Josep and his small dedicated Team, creating a truly boutique motorcycle of exceptional quality.
His latest edition of the Jotagas has many refinements, and shows real craftmenship in it's excecution. He has used the best available components and produced a bike that rides really well,  performs with strength and agility,  and is suitable for a wide rannge of rider abilities.
The JOTAGAS range has the right balance of innovation, and proven engineering techniques. 
JOTAGAS use premium componentry encompassing brands like Marzochhi (front forks), Olle (rear shock), Braktec (brakes), Hoerbiger (clutches), S3 (cylinders, heads, footpegs, handlebars, grips), Renthal (chains) etc etc.

Please consider JOTAGAS and you will be pleasantly surprised by the list of outstanding features, rideability and smooth, strong power. (currently available in 300cc). Available from The Hell Team.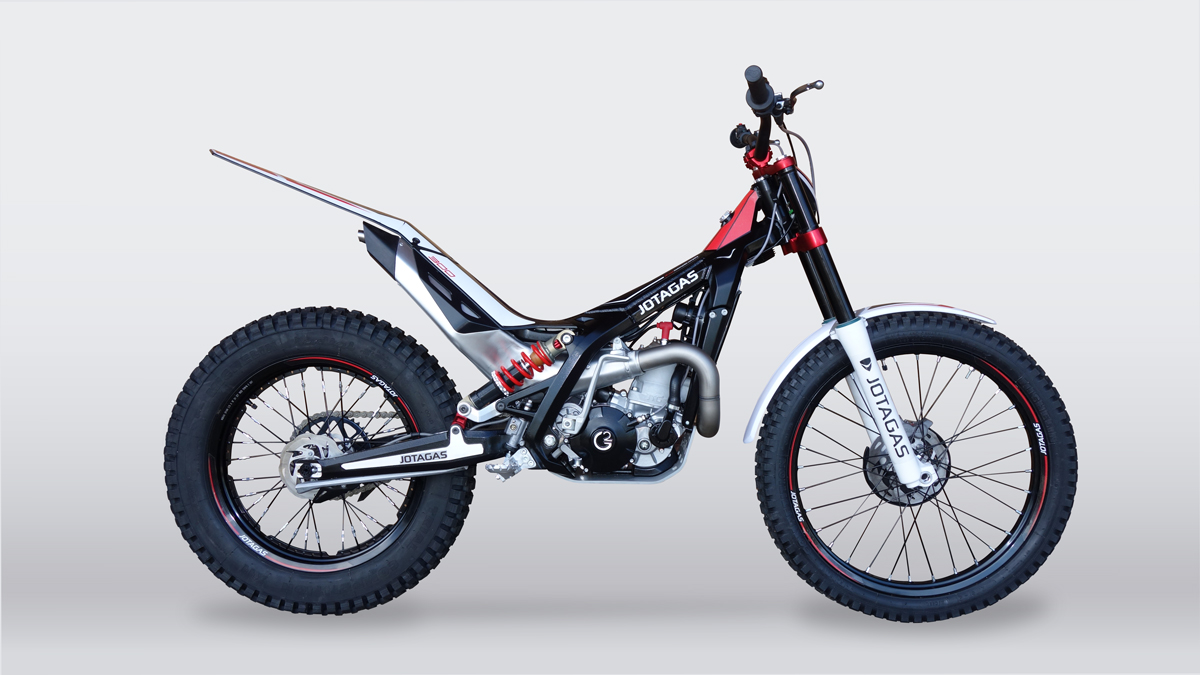 http://trials.com.au/uploads/files/Trial1017_2(1).jpg