If you've ever wondered what kind of traffic Trials Australia gets, here's your chance to take a look.
We use a privacy-friendly analytics service called Plausible and allow no other trackers from the big advertising platforms like Facebook/Google that profile you across the web. This means we're looking out for your privacy.
Top pages/news articles over the last 12 months
https://plausible.io/trials.com.au/pages?period=12mo
Popular this week
https://plausible.io/trials.com.au?period=7d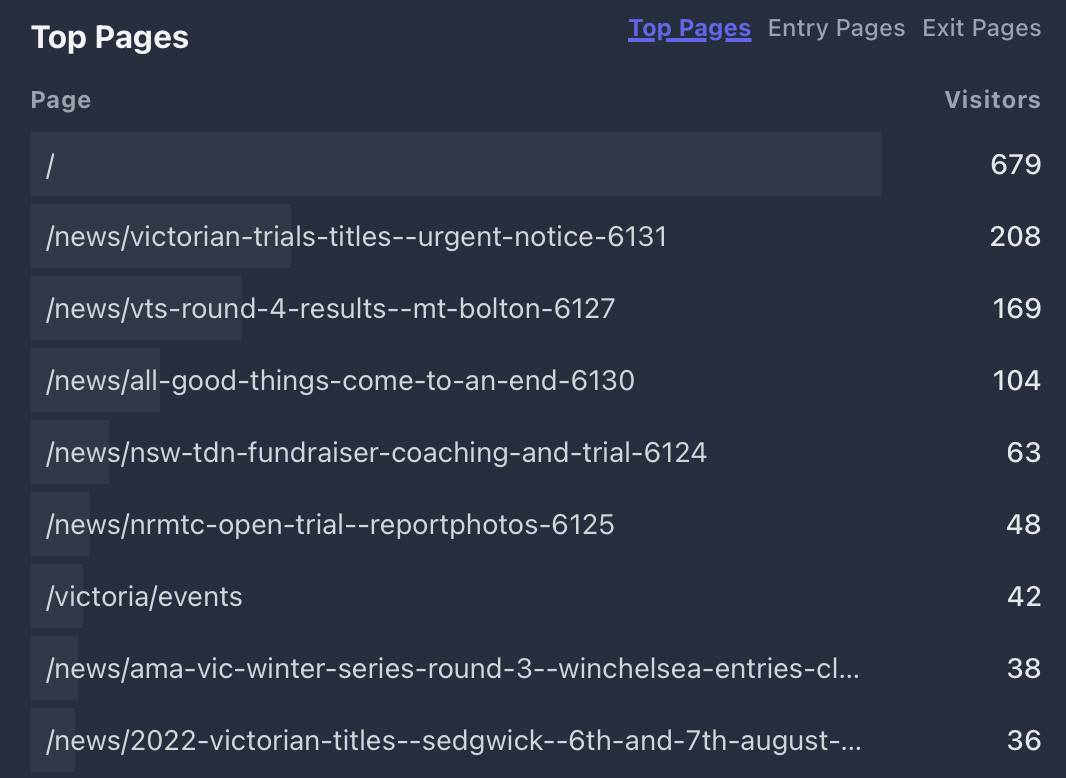 Some key takeaways
More than 50% of users are on their smartphones.
The Trials Australia Podcast was a big driver of traffic in 2021.
The UK and US are the second biggest countries reading TA after the Aussies
Google, Facebook and Bing are the top 3 referrers
The top news articles by views are about Electric Trials Bikes (EM/Mecatecno)
The homepage is the most popular by a long margin
After visiting the homepage, 40%+ of people continue to other pages.