If you're anything like me you will have been awestruck when you first saw Mototrials. Below are some answers to some common questions.
Who can ride?
Basically anyone capable of managing a motorcycle can have a go at Mototrials. There are classes for all ages and abilities.
Motorcycling Australia (MA), the controlling body for motorcycle competition in Australia, has set down some requirements for competition. The minimum age for a person to hold a MA competition licence is 7 years old.
So what do I *really* need to get started?
To compete you need:
A bike
Protective clothing (helmet, boots, gloves, riding pants and top)
To be a member of a Club
An MA competition licence (for MA-affiliated club events only)
To be entered in the Event
That's it.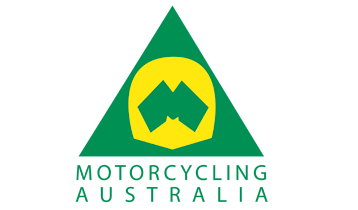 How do I get a MA Licence?
The first thing to do is to join a club. See your club secretary to obtain a licence application form which must be forwarded to your SCB (State Controlling Body - e.g - Motorcycling Victoria) once fully completed.
For riders aged 16 years and older, the Motorcycling Australia website contains a Getting Started in Motorcycle Sport document which is a guide to obtaining your first Senior Licence.
For riders between 7 and under 16 years, read the Junior Coaching Program.
Do I have to hold an MA licence?
The majority of Mototrials competitions in Australia are run by MA-affiliated clubs. However there are some Clubs who are not affiliated with MA and their requirements vary. At the time of writing the Tasmanian MTC and the Southern Queensland Trials Association are not affiliated with MA – please check with these clubs for up to date information.
I've seen people ride over huge obstacles – do I need to be able to do that?
Absolutely not! Those Expert riders are a very small percentage of the people who ride Mototrials – perhaps 5-10%. Most people are quite satisfied with the challenge of easier classes. A Typical event will offer "lines" for Expert, A Grade, B grade, C grade, Clubman, Twinshock, Classic, Junior, Sub-Junior and Sidecars.
Are the bikes expensive?
As of 2009, a brand new 2 stroke bike will cost in the vicinity of $10,000. However there are a vast number of second-hand bikes in the market, so you should be able to find something to suit your budget. As a (very) rough guide, take off $1000 for every year the bike is old – eg. a 2005 model bike will sell for ~$4000-$5000.
Are they expensive to maintain?
Mototrials is probably the cheapest form of motor sport on the planet. A few dollars for fuel, some basic periodic maintenance (clean air filter, change oil) and some annual maintenance (check suspension linkage bearings, coolant, brake fluid) and you're pretty much done. A rider in the lower grades will likely even get a few years use out of their tyres. There are no modifications, no 'upgrades' to the latest go-fast parts, and apart from the odd broken guard nothing really ever goes wrong or wears out.
Where do I find a bike?
For new bikes, check out any of the Australian MotoTrials Dealers on this site. In Australia we have Dealers for Scorpa, Sherco, Gas Gas, Beta, & Montesa.
For Second-hand bikes, check out the Classifieds section of the Forum.
Classic bikes are a bit of a special case – check the Classic Trials FAQ article for more details.
What brand of bike is the best?
The obvious answer is "the brand that you are riding!" This question can only be answered by you, and will depend on your individual circumstances. All modern bikes are equally reliable, and arguably more capable than 98% of all the riders that would ride it. Talk to people about their experiences, talk to the Dealers, and ask questions in the Forums.
Where do I find riding gear and accessories?
All of the Sponsors on this site (their logos are on the left) sell a vast array of riding gear and bits for your bike. Do them a favour and tell them you saw their advertisement here!
Where do I find a local Club?
Check out the MotoTrials Clubs page on this site, or ask a question in the Forum.
Where do I find the date of the next event?
You can check the Events section. A downloadable yearly State Event Calendar can be found here.
How do I get to the Event site?
Most often you will find the Entry Forms under the Events section of this site, which will contain directions to the site. If not, the Calendar should indicate which club is running the event. Then, contact that Club for specific details. If you're unsure, ask a question in the Forums.